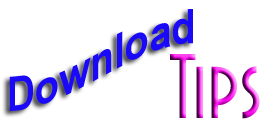 We encourage you to try a FREE SAMPLE DOWNLOAD to see how the process works and to view the quality of our 720p HD Videos. To download a FREE SAMPLE VIDEO, please click here.
iPads - For step-by-step directions to download to your iPad, please click here.
If you have any unanswered questions regarding downloading our videos, please click here to contact us.
Copyright 2013 VITA Digital Productions - All Rights Reserved